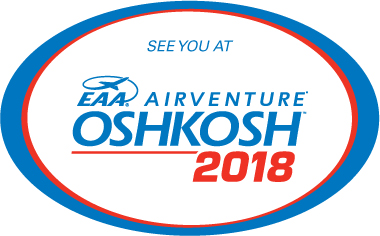 Vertical Power is headed to Oshkosh, and we can't wait to see you there!
Our booth will be in the same spot as last year - Hangar C, Booth 3077. Jeff and Chad will be at the show all week to answer questions, talk about the VP-X and its numerous features, and meet with as many builders as they can. We're still moving forward with the PPS, and would love to talk with you and answer any questions about it at the show.
Chad will be giving a VP-X overview in a forum on Wednesday, July 25th at 2:30 pm on Stage #4. Be sure to add it to your itinerary. There will be plenty of time to answer any and all questions...as long as there isn't too much noise from the fantastic afternoon airshow.
It's the biggest aviation event of the year, and you won't want to miss it!